Maryland Independent Insurance Agency
Auto / Car Insurance, Home Insurance, and Business / Commercial Insurance for Prince Frederick and All of Maryland
A & W Insurance Services, Inc. has been insuring Prince Frederick and Southern Maryland for over 45 years, providing the best service in personal and business insurance. We provide Auto / Car Insurance, Home Insurance, and Business / Commercial Insurance, and life insurance for all of Maryland .
If you're looking for the best possible insurance coverage for the best possible rates call today and see how we can help you stay protected. As knowledgeable, personal, business, and life insurance providers A & W Insurance Services, Inc. offers more than just a good deal. We also offer the knowledge and expertise that comes with 45 years in the business. We'll help you decide what policy is right for you, your family or your business.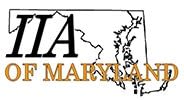 Specializing In Erie Insurance
Erie Insurance has been helping customers since 1925 with their auto, home, business, and life insurance needs.